Role-Playing Game Professional Trainee Workbooks
20 Levels of Training Workbooks for RPG Professionals!
RPG Professional Trainees include the following professional foci on role-playing game use:
Education

Entertainment

Professional Development

Recreation

Therapeutic

and more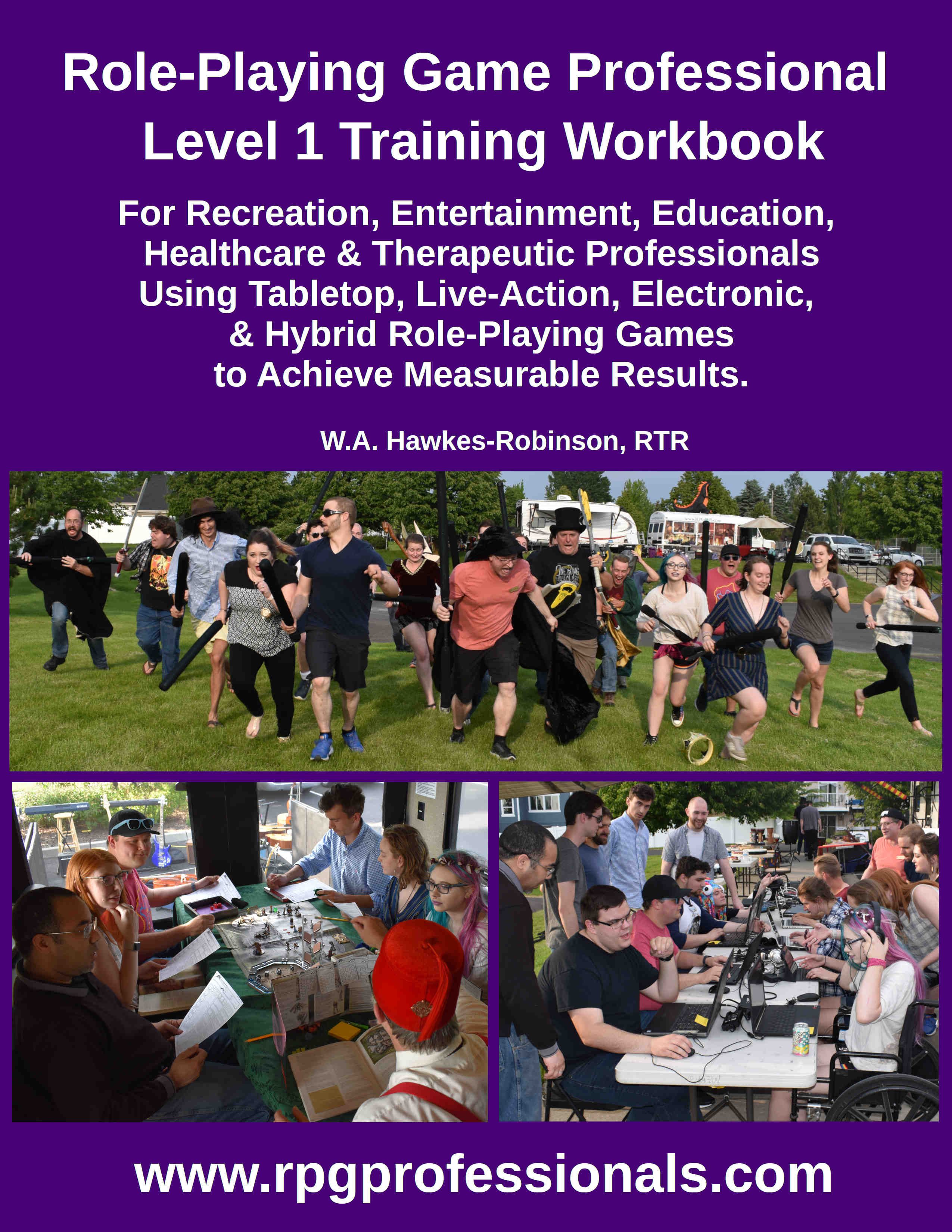 The development of these workbooks and training programs has been decades in the making. Beginning with the first paper on the topic in 1983, and actual in-school courses taught 5-days per week in 1985, these programs have grown and developed as the research and evidence-in-practice has grown. Finally, after many years of running these training programs internally for staff, and for paying clients, many times per week, you can get easier access to this robust training.
While potentially useful for others, primarily these workbooks are used at both the international non-profit 501(c)3 charitable research & human services organization RPG Research, as well as at RPG.LLC for facilities and RPG Professionals development toward diploma and certificate requirements completion.
These workbooks include all of the study quiz questions and variations on the final exam questions. They do not provide all of the instructional, lecture, and hands-on material, but they do provide extensive reference material. They also include many spaces to track your training progress, including training session hours, volunteer hours, general notes space, the quiz questions twice per chapter (baseline and end of session quizzes), progress badges tracking, and more!
The purpose of these books is for students working toward an RPG Professional level by RPG Research or RPG.LLC to have a means to track their learning progress and store their notes as they advance their training and careers, and have them as useful reference tools for many years thereafter.
20% of all profits from the sale of all these books are donated directly to to the non-profit 501(c)3 research & human services 100% unpaid volunteer-run charitable organization RPG Research ( www.rpgresearch.com ).
RPG Trainee Workbooks List