About us
We're here to help improve quality of life for people around the world.
We are a team of passionate people whose goal is to improve everyone's life through research-and-evidence-in-practice-supported experiential social programs, helping improve lives for people all around the world!


RPG Therapeutics LLC / RPG.LLC is a Better Business Bureau (BBB) Accredited business.
Our president and founder, Hawke Robinson, is introduced at professional conferences, fan conventions, and known by professional peers as "...the grandfather of therapeutic gaming. He has been tracking and involved in the therapeutic and educational application of role-playing games longer than anyone else." –Adam Johns, Game to Grow, Executive Director, Lead Facilitator.
VERIFIED BY PSYCHOLOGY TODAY

RPG Therapeutics LLC is a Psychology Today Verified Professional Services Provider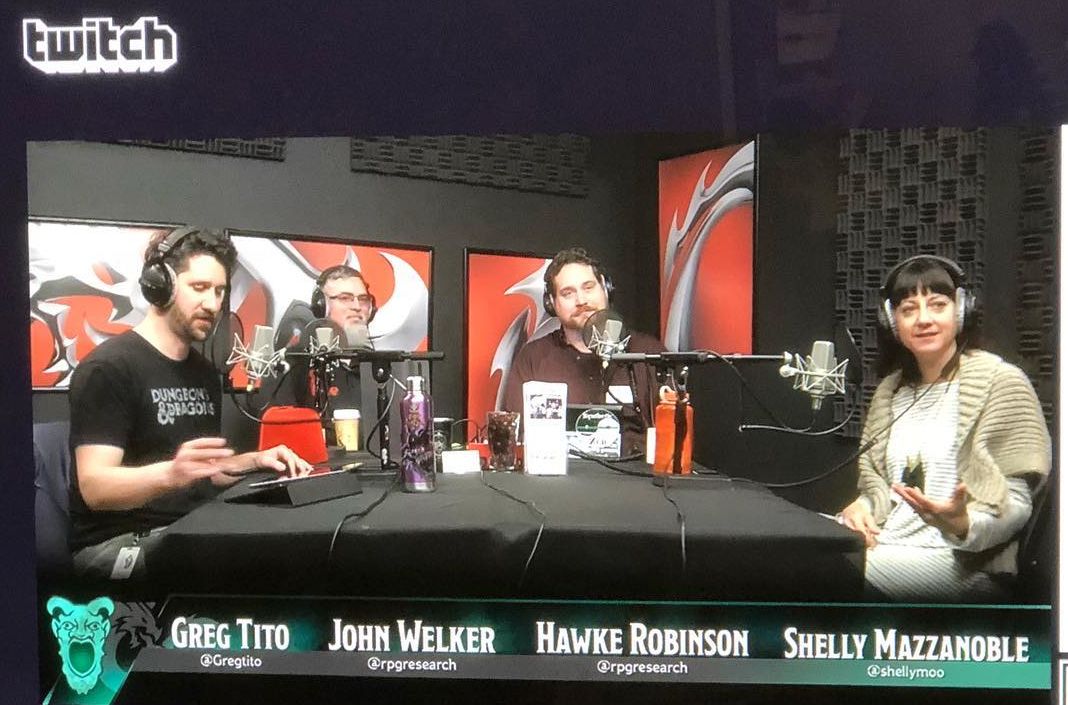 Brian Huseland
Educational Game Master Level 1 Trainee
Specializing in J.R.R. Tolkien-based settings. Member of the Ea Tolkien Society. A historian. Mr. Huseland is a teacher at Northwest Christian Schools.With RPG.LLC since 2019.

Daniel Ivey
Professional Game Master 1
In addition to being a trained professional GM, Dan is also a professional artist and animator.With RPG.LLC since 2021.

Danielle Whitworth
Recreational Therapist and Game Master 3
Department of Health Registered Recreational Therapist, also with a  Sports Medicine background. With RPG.LLC since 2018

David Griffith
Professional Game Master 1 and Therapeutic GM Trainee
ABA Certified Technician. Therapeutic Game Master Trainee Level 1With RPG.LLC since 2020.

Elizabeth Geller
Facilitator, Recreational Therapist Trainee, and Professional Game Master
Elizabeth Geller

Hawke Robinson
President, Recreational Therapist, and Professional Game Master 19
Department of Heatlh Registered Recreational Therapist. Involved with RPGs since 1977, professional peers around the world introduce him as "The Grandfather of Therapeutic Gaming" because since 1979 he has been researching the effects of games and using them in therapeutic programs "longer than anyone else.".  Founder of RPG.LLC (2014) and the non-profit RPG Research (2004), RPG Museum, RPG Community Center, Other Minds Magazine (2005), Ea Tolkien Society (2005), Spokane American Sign Language (2006), Spokane 2600 (2005), Tolkien Moot (2006), and more.Level 19 Therapeutic Game Master. Additional  background in Music & Recreation Therapy, Research Psychology, Computer Sciences, & Neurosciences.

John Welker
Professional Game Master Level 5 and Therapeutic GM Trainee
WA State Dept of Health Registered Recreational Therapist, 21 year US Army Veteran, also with Nursing Background. With RPG.LLC since 2018.