About us
We're here to help improve quality of life for people around the world.
We are a team of passionate people whose goal is to improve everyone's life through research-and-evidence-in-practice-supported experiential social programs, helping improve lives for people all around the world!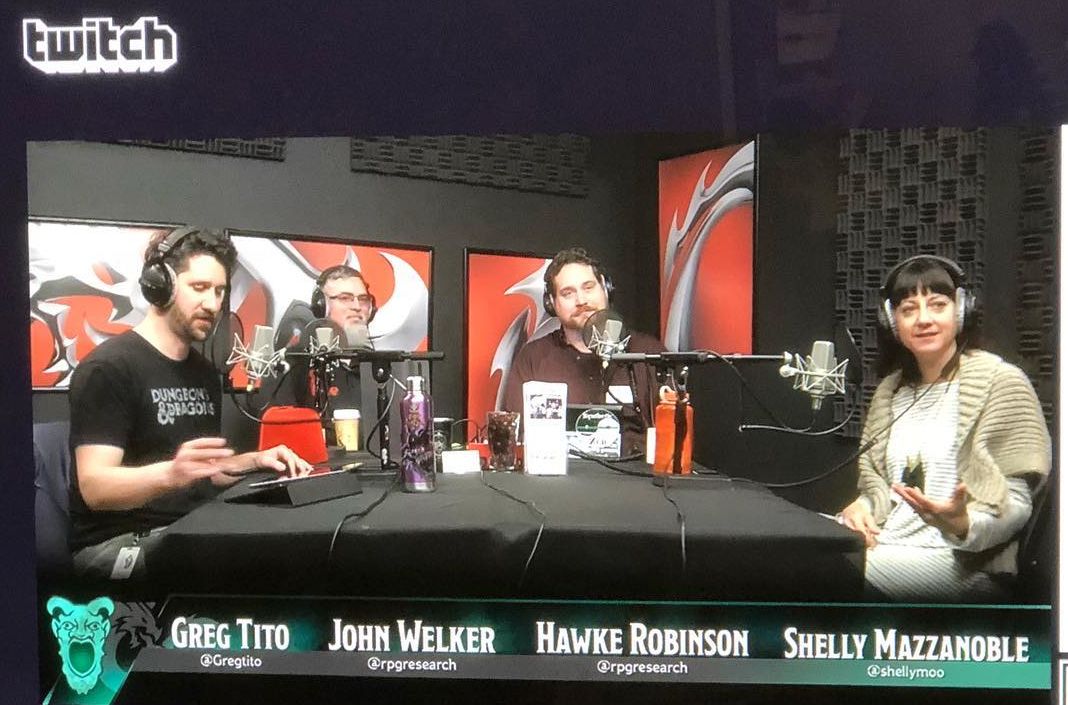 A Brief History & Timeline Overview
This is a very brief list of key milestones in RPG.LLC's (and related projects/organizations) founding and development over the decades:
1977 our founder, Hawke Robinson introduced to role-playing games by cousin (Original Dungeons & Dragons) by a cousin

1979 founder begins developing software and early use of what would become the Internet.

1980 founder begins working with elderly in senior care facilities.

1981 founder begins experimenting with different RPG formats.

1982 founder begins researching the effects of various role-playing game formats on participants: tabletop, live-action, electronic, & hybrids, wrote first 8-page paper on the subject in 1983.

1983 founder begins getting paid as professional game master to run game sessions for multiple groups weekly.

1985 founder runs role-playing games as a class, in the classroom for high school students five days a week during school time as alternative to drama/theater class or study hall, at Realms of Inquiry "A School for Gifted & Talented Children", and continues to run RPG programs in and around schools & other educational settings ever since.

1989 founder begins using role-playing games with incarcerated populations.

1990 founder begins working in healthcare over time as Certified Nurses Aide, LPN trainee, Habilitation Therapist, and more.

1996 founder running remote tabletop RPGs over webcams using own servers. This continues to expand over the coming decades, as our founder becomes Director of Operations, Security Director, Chief Information Officer (CIO), & Chief Technology Officer (CTO), working with a wide range of companies, including in Silicon Valley, Fortune 100 & 500 companies, many others.

1998 Founder begins implementing innovative bleeding edge technologies in online education, virtual offices, electronic publishing (ebooks), information security, wireless ISP, & many other sectors.

1999 Founder implementing bleeding edge ebook technologies.

2004 founder creates website, public research repository, & non-profit RPG Research. Also begins implementing targeted, measurable, therapeutic RPG programs through universities & other organizations, expanding as practitioner using music, role-playing games, & recreation therapies, and a growing background in computer sciences, research psychology, & neurosciences.

2e012 founder offering over 50 courses on using role-playing games in educational, entertainment, recreational, & therapeutic settings. Business expanding far beyond just educational and therapeutic services due to overwhelming demand in education, entertainment, recreation, professional training services, conventions, accessibility, executive retreats, birthday parties, workshops, & much more.


2014 RPG Therapeutics LLC business registered with Washington state. Due to overload of work, founder tried finding employees to hire and found nobody qualified. Realized he was going to have to create the necessary workforce from scratch, which meant expanding and accelerating the training programs.

2015 Offering more than 70 in-person, remote, and online courses on using role-playing games in educational, entertainment, recreational, & therapeutic settings.

2017 The non-profit RPG Research incorporated as 501(c)3 non-profit research & human services charitable organization, growing to have 100+ volunteers across 5 continents.

2018 RPG Therapeutics expanded to: RPG Parties, RPG Publishers, RPG Education, and more.

2019 RPG Therapeutics finally able to hire first two trained employees that had undergone 1 to 3 years of training through RPG Research and were now eligible as employee trainees.

2020 RPG LLC registered as DBA for RPG Therapeutics LLC to reflect the diversity of services we now offer across many industries, professions, & interest levels. Began transitioning primary branding from RPG Therapeutics to RPG LLC. Now 5 employees.

2020-2021 - RPG Therapeutics contracted to provided training to the Public Broadcast Service (PBS) employees for their internal and external programs, including broadcasting, community, online, and internal office processes.

Brian Huseland
Educational Game Master Level 1 Trainee
Specializing in J.R.R. Tolkien-based settings. Member of the Ea Tolkien Society. A historian. Mr. Huseland is a teacher at Northwest Christian Schools.

Daniel Ivey
Professional Game Master 1

Danielle Whitworth
Facilitator and Therapeutic Game Master 3
WA State Dept of Health Registered Recreational Therapist, also with Sports Medicine Background. With RPG.LLC since 2018

David Griffith
Therapeutic Game Master 1 Trainee
Therapeutic Game Master Trainee Level 1

Hawke Robinson
President and Game Master Level 19
Professional peers around the world introduce him as "The Grandfather of Therapeutic Gaming" because he has been researching the effects of games and using in therapeutic programs longer than anyone else. Founder of RPG.LLC and non-profit RPG Research. Level 19 Therapeutic Game Master. WA State Dept. of Health Registered Recreational Therapist. Background in Music & Recreation Therapy, Research Psychology, Computer Sciences, & Neurosciences.
John Welker
Facilitator and Professional Game Master Level 5
WA State Dept of Health Registered Recreational Therapist, 21 year US Army Veteran, also with Nursing Background. With RPG.LLC since 2018