RPG Parties
Find a Game Master
CALL OUR SCHEDULING HOTLINE:
(509) 724-6848
TO BOOK YOUR ROLE-PLAYING GAME
IN-PERSON OR ONLINE EVENT TODAY!


LOCATIONS, HOURS, & OPTIONS
Our headquarters are based in Spokane, Washington, but we provide in-person services throughout the Northwest USA in northern Idaho, Western Montana, Northern Oregon, and throughout Washington State.
We also provide online games and parties. Our staff has been providing online tabletop games since 1996!
You can contact us via our website or email info at rpg dot llc 24x7, and we will respond within 1-2 business days.
Or you can call us during our normal operating hours 7 days a week between 8:00 am to 6:00 p Pacific Time. If we are busy, leave a voice message, and we will get back to you as soon as possible.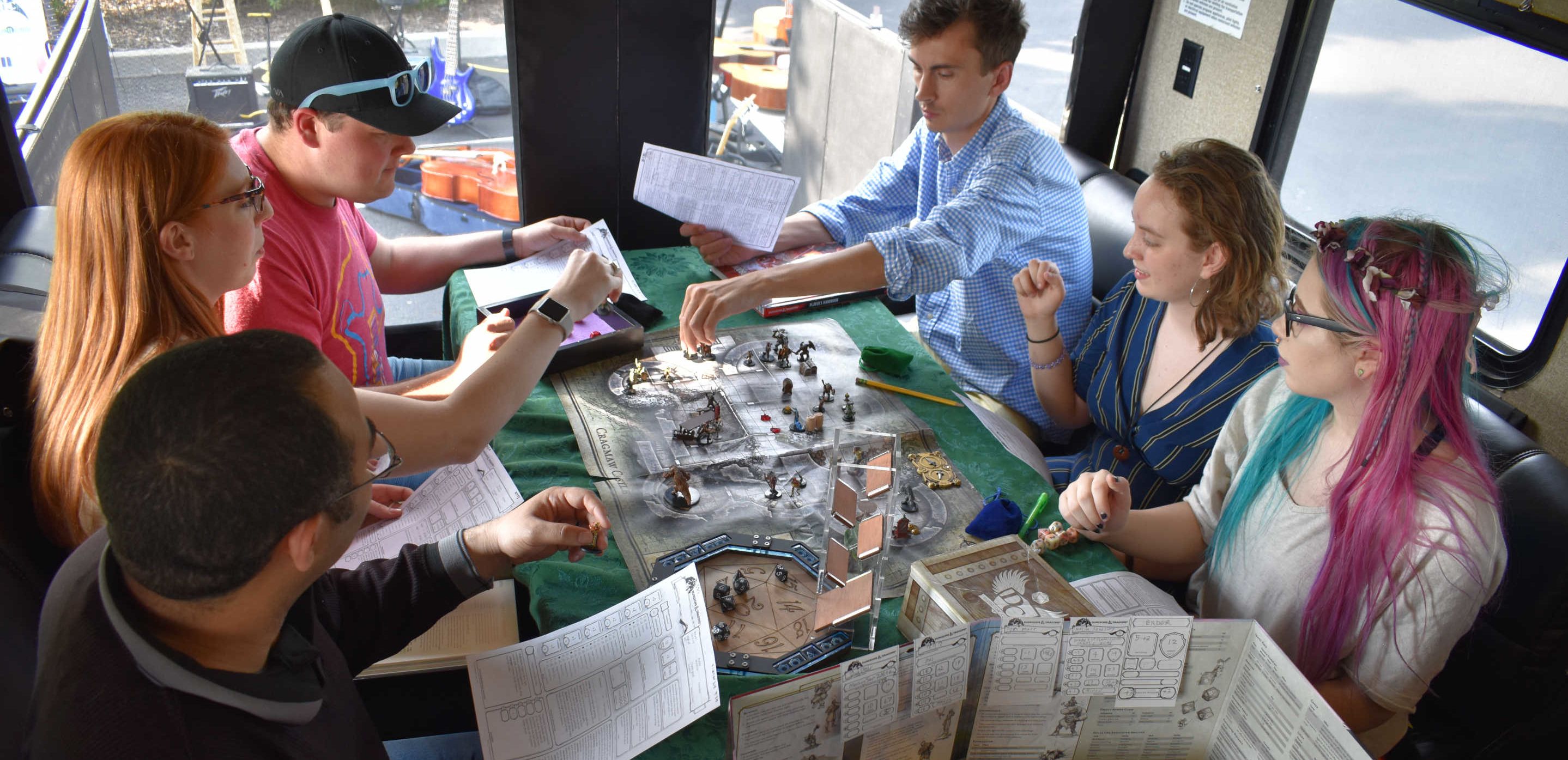 SPECIALTIES
Specialties
Adventures through Role-playing games (RPG), drum circles, & cooperative music! We provide:
* Cooperative tabletop RPGs (TRPG) like Dungeons & Dragons
* Live-action role-playing * Electronic (Neverwinter Nights, VR, AR)
* Hybrid role-playing game sessions
* Drum circles
* Cooperative music jams We bring these services to you for your:
* Events
* Team building
* Retreats
* Birthdays
* And other parties
We provide for ages 5 through 105+.
Our highly trained professional game masters & music facilitators provide a premium unforgettable experience!
We bring the fun to you within service area (with advanced booking) in the entire Northwest USA:
* Idaho (ID)
* Montana (MT)
* Oregon (OR)
* Washington (WA)
* Remote services worldwide (limited offerings)
If you don't have a facility of your own, we can provide:
* Our mobile wheelchair accessible RPG Bus
* RPG Trailer
* some services at our Spokane headquarters.
Our drum circles accommodate all ages from 2 years old through senior adults.
Our tabletop games are perfect for ages anywhere from 5 through 105+ years old.
Tabletop RPG options include:
* Dungeons & Dragons (D&D)
* Star Wars
* Adventures in Middle-earth (AiMe)
* No Thank You Evil (NTYE)
* Doctor Who Adventures in Time & Space (DWAITS)
* The One Ring RPG * Call of Cthulhu
* Babylon 5
* Star Trek
* Firefly
* And scores of other game titles.
Your event can be booked for any time slot, day, night, or late night. We even do weekend and week-long retreat events!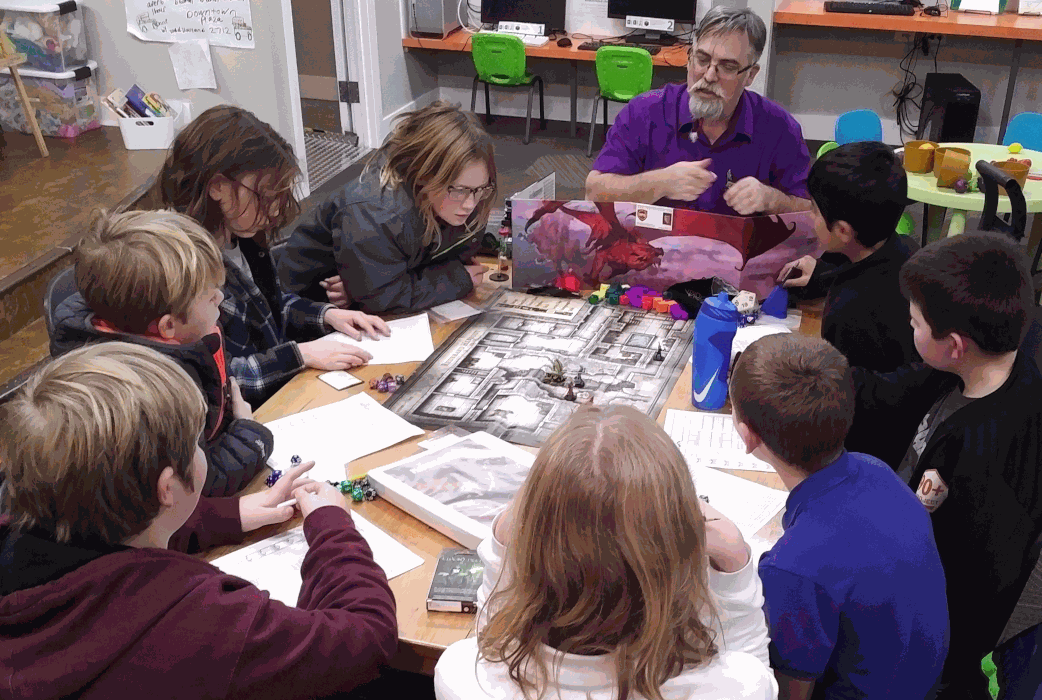 HISTORY
Established in 2014.
First developing our skills in 1977, our game masters have been independently providing professional RPG premium experiences to the public since 1983! Our cooperative music facilitators since 1987, across the Western USA! Incorporated in Spokane since 2014. Our parent organization RPG Therapeutics LLC is a Better Business Bureau (BBB) A+ Accredited business.
ABOUT US
Our founder, Hawke Robinson, began role-playing gaming in 1977.
Began role-playing gaming in 1977, and paid professional RPG since 1983. Founder of RPG Research & RPG Therapeutics LLC. Called "The Grandfather of Therapeutic Gaming" at Pax East, GenCon, and by professional peers. Passionate about the power of all role-playing game formats potential to improve lives, build skills, and create new lasting friendships.
RPG Parties provides role-playing game party events, rpg birthdays, roleplaying game parties, rpg party games, role-playing game party events, and more!