Many Role-Playing Game Market Places Out There, A Few To Get You Started

We are very actively engaged with various RPG Markets worldwide. Here are just a few notable ones you might want to check out

DriveThruRPG.com is an online marketplace and digital distribution platform specifically designed for tabletop role-playing games (RPGs) and related content. It offers a vast selection of RPG products, including rulebooks, adventures, supplements, and other gaming materials. Users can purchase, download, and access these digital RPG resources, making it a popular destination for both players and creators in the tabletop gaming community. DriveThruRPG.com also provides a platform for independent publishers and creators to sell their own RPG content.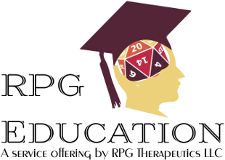 An online platform offering self-paced, self-study, and interactive-study learning opportunities. It aims to support the education, training, and certification of the clients, partners, and role-playing game community members working on their RPG professional development goals.

RPG Market is an online store specializing in products related to role-playing games (RPGs) and other related genres. Their offerings include a variety of items such as action figures, board games, collectible card games (CCG), Dungeons & Dragons (DnD) products, miniatures, and accessories. They also provide a platform for individuals to sign up and receive exclusive rewards and updates through their newsletter. The website allows individuals to register as sellers, suggesting a marketplace aspect to the platform

RPG Parties specializes in providing professional services that include role-playing game sessions, parties, events, executive retreats, team building activities, and more, catering to a wide range of age groups from 5 to 105+​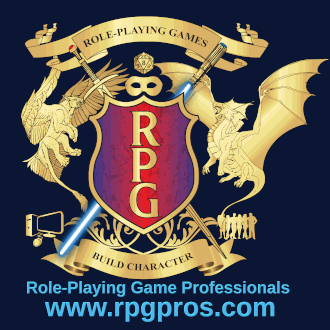 RPG Professionals provides services for comprehensive professional development, training programs, certifications, diplomas, and Continuing Education Units (CEUs) for individuals interested in integrating role-playing games within a professional setting, under the title RPGP (Role-Playing Game Professional) Training. Their programs are backed by over 45 years of research and practical evidence, aiming to provide in-depth and effective training in this niche field​. The services provided by RPGPublishers.com are categorized into different sectors including educational, entertainment, professional, recreational, and therapeutic sectors. They are an online-based service provider in the USA, and they aim at serving RPG Professionals across these sectors​


RPGPublishers.com is an entity specializing in the publication of role-playing game (RPG) related content. They offer a variety of educational materials including textbooks, workbooks, study guides, instructor manuals, and supplementary materials.

Note that these listings and links are NOT necessarily endorsements, merely informational to help people have a starting place when looking for these kinds of resources. Caveat emptor, follow the link and use their services at your own risk.